"Protecting your family is every person's basic instinct, it is why we would do everything to make sure the ones we love stay safe and out of harm's way."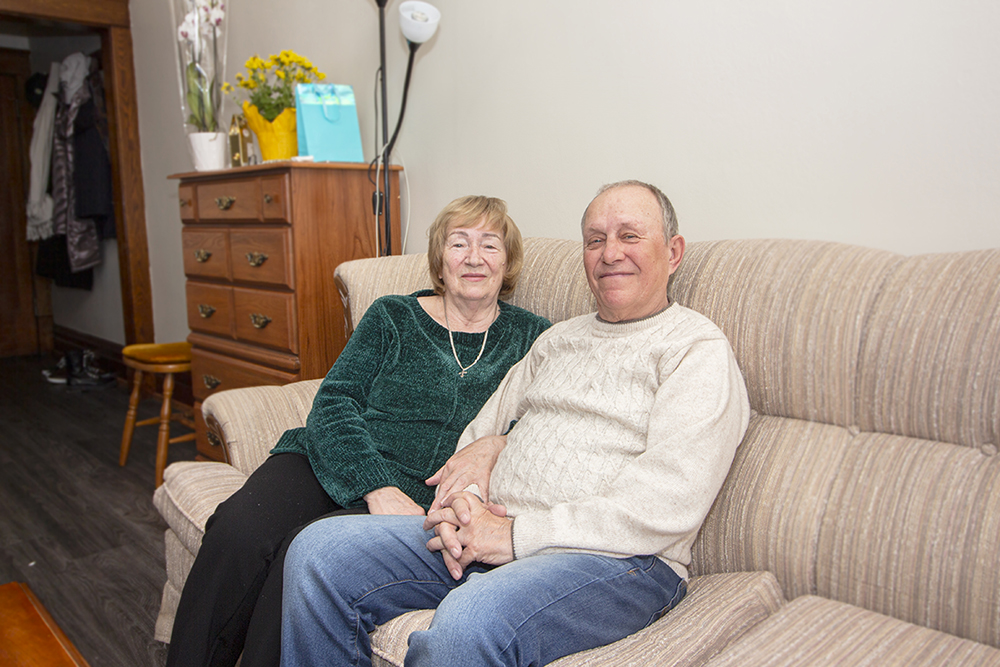 Valentyna and Mykola are two of the millions of Ukrainian citizens who were forced to leave their country due to the war.
The story I am about to tell you is about Mykola and Valentyna and how they both survived a 5-day trip to escape the war-stricken country of Ukraine.
Valentyna and Mykola left their beloved country during one of the most uncertain and terrifying times in recent history. They were forced to leave their homes with nothing but the clothes on their backs and a few personal items. The journey was long, the roads treacherous, and it would take days before they would arrive in Canada. But they never lost hope, and never gave up.
Valentyna and Mykola come from the city of Kryvyi Rih, one of the largest cities in central Ukraine, with a population of over 600,000 people. They are like many parents who worked their whole life to provide a better life for their children.
"My daughter-in-law decided to go abroad with the kids and offered us to come with them to Poland, so we can fly to Canada from there. We had two hours to take our passport documents and go. We had a small bag with a pair of underwear for each of us and our medication. We were scared as we didn't think we would be able to survive the long trip," said Valentyna, a 72-year-old retired government worker."
Valentyna said their daughter from Winnipeg urged them to leave before the war got even worse.
"Our daughter Raissa asked us to come to Canada, but we wanted to stay. The war in Ukraine escalated very fast. We had no time to realize the horror. I am still afraid of airplanes here. I couldn't sleep at night. I was scared to wake up to rockets and tanks. There were no bombs in our city, but we could hear them from a distance. I could feel the ground vibration. We started to hide in the basement, equipped as a bomb shelter. It was hard for us, especially at night. We decided to hide in our hallway placing the mattress on the floor and covering our bodies with blankets and pillows for extra protection. It was very traumatic."
Valentyna and Mykola made the long trek to the nearest train station with their daughter-in-law and grandkids.
"The first thing I remember is that when we started this journey, we couldn't believe how bad it was already. When we arrived at the train station, there was a huge migration of people trying to escape the war. People were warned that if they decided to take a suitcase, they may not be able to fit on the train. The train came in and the door opened next to me. I was very lucky to be next to the train door on the platform. My husband was far from me, but he managed to make it on the train. We came to the first section with the seats. It felt like the second world war movies – when everyone is trying to fit in with their luggage and squeeze in a small space, said Valentyna."
On the train, Valentyna and Mykola found themselves jam-packed full of people.
"The hallway was filled with people. Mostly, women with kids and senior citizens. We thanked the train service; they were nice enough to make us tea. The window blinds were closed and there was no light. The train traveled in the dark to protect people. When we came to the next train station – they asked us to turn off our cell phones, don't talk, and be silent. It took seventeen hours for us to get to L'viv. Once we arrived, there were people everywhere, and volunteers were walking around giving out food and water to everyone. We stayed one night in L'viv and my daughter-in-law helped us find a shelter since all the available housing was booked."
When Valentyna and Mykola both arrived in Poland, they said their goodbyes to their daughter-in-law and grandkids. They would then travel to Krakow, one of the oldest cities in Poland, where they would board the plane to Canada.
"On the way to Krakow, my legs were so swollen for days that I couldn't even put on my shoes, said Valentyna. It was the second week of the war. We were very grateful for everything: food, water, housing, and transportation was free in Poland. I remember we left our home on March 2nd and arrived in Canada on March 6th."
Once they arrived in Canada, Valentyna and Mykola were reunited with their daughter, son-in-law, and grandkids.
"Our daughter Raissa took us to her home. Our son-in-law, Christian, talks a lot of English. Our grandson is 22 and is studying at the university and our granddaughter is 15 and also attends school. They always translate everything for us."
Valentyna and her husband are a retired couple, now in Winnipeg, the next challenge would be looking for an apartment and if they can even afford it on their pension.
"Our son-in-law, Christian, is very caring, he helped us a lot. He came home one day and told us that he called his friend about a Winnipeg apartment. In a few days, Christian had received a phone call. He had mentioned that Kris Thorkelson, President and Owner of Thorwin Properties was going to give us three months' free rent – I stared at him in shock and then started to cry. We have our pension money from Ukraine but it's not much."
The family was so grateful for Kris Thorkelson's generosity and for helping them out with a place to stay for three months.
"When we started to move into the unit, the kids gave us some furniture, and Thorwin Properties donated a new sofa. I will not forget their kindness. I was so surprised about the 3 months free, and that internet was included as well."
After settling in their new home, Valentyna had mentioned that they had recently gotten in touch with their son in Ukraine.
"We spoke to our son in Ukraine, I told him that we felt terrible about how good we felt being here. Our son told us that he was happy we were safe, having that peace of mind really helped him focus on his part in the war to defend our motherland."
Valentyna and Mykola are happy and adjusting to life in Winnipeg and enrolled in a class to improve their English.
"We tried to learn the English language ourselves, but it was too hard. We both signed up for English lessons and it was free for Ukrainians. We have everything we need and people kindly donated items too. We have clothes, shoes, and a place to live for now and are very grateful. We still can't believe we have had this apartment for three months. We are ready to work, but still need to improve our English language. We learning more about the Wolseley community and know how to take the bus."
I would like to thank Mykola and Valentyna for giving me an opportunity to translate and share their story with us. Being from Ukraine myself, this blog post holds a special place in my heart. It truly is a terrifying situation to leave everything you know and love.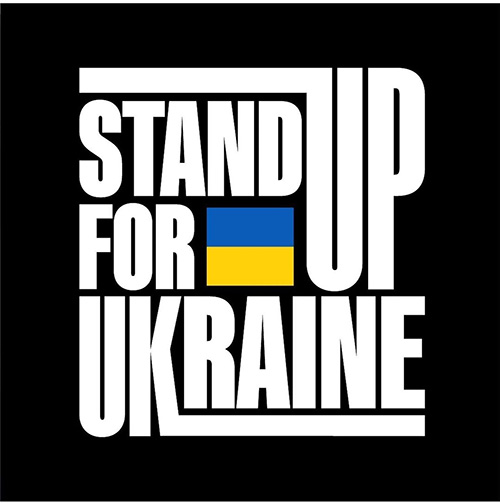 Follow our Community Board for more interesting articles.
Your Thorwin Properties Team