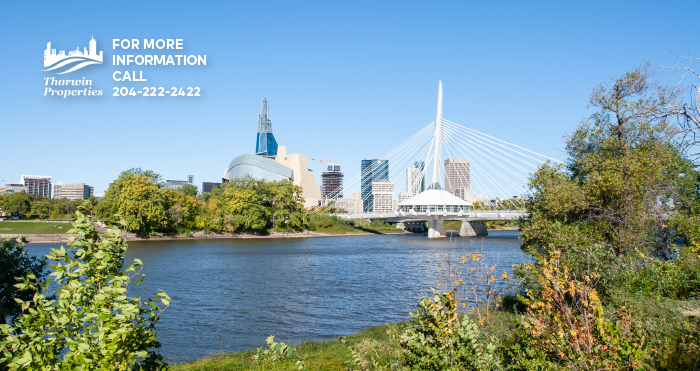 The St. Boniface neighbourhood is home to the largest francophone community in Western Canada. It covers Norwood West, Norwood East, Windsor Park, Niakwa Park, Niakwa Place, Southdale, Southland Park, Royalwood, Sage Creek, and Island Lakes neighbourhoods. Its population is more than 60 000 people. Evident in its physical landscape — from the architecture, monuments, to street signage — this unquietly vibrant neighbourhood is reflective of its French and Metis heritage and historical roots.
The area is the birthplace of Louis Riel, who helped create the province of Manitoba.

Grey Nuns or Sisters of Charity arrived in 1844, founded a few educational, cultural, and social services, including the St. Boniface hospital.

A Catholic missionary priest founded the College de Saint-Boniface, where he taught Latin. It is now the Université de Saint-Boniface.

St Boniface was incorporated as a town in 1883 and as a city in 1908.

St. Boniface was amalgamated into the City of Winnipeg in 1971.
The St. Boniface community, rich with Metis and French culture and history, is home to the Festival du Voyageur and Cinemental film Festival. The neighbourhood also features an art gallery, theatres, Saint-Boniface Museum, and Le Cercle Molière (Canada's oldest theatre company).
Living here means you can easily visit local boutiques and indie cafés along Le boulevard Provencher and can also enjoy walking tours with visits to more than 35 historical sites.
The French Quarter includes Marion Street Eatery, which serves stylized food for breakfast and lunch — located just steps away from our apartments for rent in Winnipeg. Other eateries we recommend are Resto Gare (French cuisine), Promenade Café and Wine (views of The Forks), Le Garage Café (live music).
Book lovers can visit À la Page, containing the largest selection of French books in the city. Take a minute to enjoy delicious artisan bonbons, bars, truffles at Chocolatier Constance Popp.
Cultural hotspots are waiting for you to discover! Enjoy a relaxing stroll along the beautiful Esplanade Riel Pedestrian Footbridge, then visit the Cathédrale de Saint-Boniface, a historical site attracting thousands of visitors each year. Nearby is Fort Gibraltar, featuring a reconstruction of the original fur trade post built by the North-West Company. And while you're there, head down the street to Winnipeg's oldest building, which houses the Saint-Boniface Museum.
St. Boniface Golf Club is a gorgeous course nestled along the banks of the Seine River. Also, next door is the Windsor Park Golf Course and the Windsor Park Nordic Centre, which offers ski rentals and lighted night trails in the winter.
Contact us today and explore our St. Boniface apartments for rent and the surrounding neighbourhood!
Your Thorwin Properties Team.