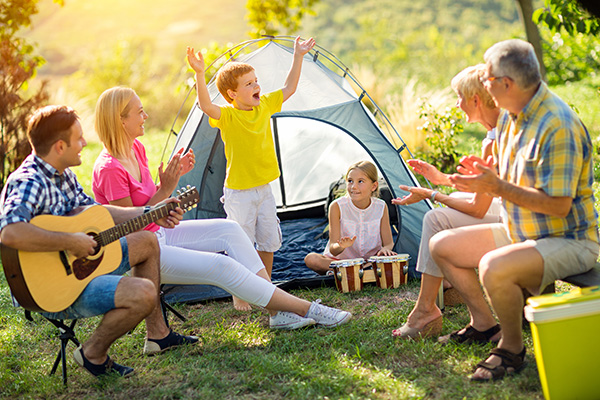 Vacation mode is officially on! With kids and students getting off of school, it is time to plan out what you will be doing this Spring Break. As restrictions lift in Manitoba, many new doors and activities are unfolding for families and friends. To lend you a helping hand in planning out your week, we have created a list of events happening from Monday to Sunday!
Spring Break at the Manitoba Museum: From March 26th – to April 3rd, join many other families and visit Manitoba Museum's Spring Break Activities! Participate in a scavenger hunt in the museum's galleries, step back into the 17th century to experience an adventure on the Nonsuch ship, or listen to an orchestra of brass instruments. Learn all about the science of rockets with interactive demonstrations at the Concourse Auditorium or bask under the Midnight Northern sky at the Planetarium to learn more about the Indigenous peoples of the western plains, sharing their wisdom conveyed by the stars. Buy tickets here https://tickets.manitobamuseum.ca/default.aspx?tagid=3
Arctic Glacier Winter Park: Take a walking or skating tour of Arctic Glacier Winter Park at The Forks. The Canopy Rink, CN Stage Rink, and Upper Trails are still open! Skate on a full kilometer of groomed skating trails along beautifully lit paths to the CN stage rink located at the forks. Take a twirl under The Canopy, glide under the lights, or walk and take in the thousands of colourful lights along the Historic Rail Bridge. Try and get in the last-minute winter activities before it is too late! Stay up to date at https://www.theforks.com/events/skating-trail-and-park-conditions
Visit the Zoo: Join Assiniboine Park Zoo's spring break Zoo Chats, led by animal care professionals, which gives you first-hand insight into all animal residents. Explore 80 acres of animals from Manitoba's Churchill to the exotic jungles or catch a ride on the Heavy Horse wagon rides! https://www.assiniboinepark.ca/events/event/36
Festival of Fools: Held on the second floor at the forks market from March 26th – April 1st, take part in the free family festival featuring artists, acrobats, jugglers, magicians, & more. Produced by The Winnipeg International Festival, their shows start from 12 pm, 1 pm, and 2 pm. Families can get in for free but must pre-book a ticket for each show ahead of time. E-tickets are available at the festival kiosk in the forks, or visit https://www.eventbrite.ca/e/festival-of-fools-tickets-287997146217 for more information!
WinterRuption 2022: Produced by The West End Cultural Center in partnership with Real Love Winnipeg, enjoy 25+ concerts scattered around Winnipeg (Good Will Social Club, The Park Theatre, and more!) to try and get Winnipeggers to experience their city in new and original ways to inspire them to get out during the cold winter and early spring. Tickets are at https://www.showpass.com/o/reallovewinnipeg/.
Superhero-Sized Spring Break Line-Up at the Manitoba Children's Museum: From 11 am – 3 pm on March 26th to April 3rd, kids can partake in hands-on activities, workshops, and exciting games to strengthen their superhero skills! The program interpreters and special guests will help guests stretch their muscles and refresh their minds for all ages. Tickets are $12 (plus tax) per person. To find out more, visit https://childrensmuseum.com/event/spring-break-line-up-2022/2022-03-27
Sod House Homesteaders: Step back into the prairie past and walk among the pioneers and settlers as they go about their daily lives in Manitoba. Every Sunday at the FortWhyte Alive, learn more about Manitoba's cultural history with this interactive experience as the pioneers answer your questions. Acquire tickets at the door; general admission still applies. Learn more at https://www.fortwhyte.org/event/sod-house-homesteaders/all/
Festival of Rights: At the Canadian Human Rights Museum, celebrate the joys of childhood. With dancing, crafts, face painting, interactive art, and discovery activities. Each day is different, with various workshops including hoop dancing, circus arts, jigging, drumming, and more! The museum also has many family-friendly Spring Break activities like hands-on activities and animated films – all included with admission (kids 12 and under are FREE)! For more information, visit https://www.facebook.com/events/1168314756660386/
15 Roadside Attractions for Road Trips in Manitoba: Feeling like a road trip with friends or family during spring break? Manitoba has several huge roadside attractions scattered around, making for a great way to get out and check the quirkier parts of the province. See the World's largest Sturgeon in Dominion City, a giant 15-foot Viking Statue in Gimli, World's tallest Painting and Easel in Atlona, and much more. Plus, be sure to check out the city's honing these statues. They also have many fun events happening year-round! https://www.todocanada.ca/15-roadside-attractions-for-a-road-trip-in-manitoba/
Royal Manitoba Winter Fair: Another fantastic and raved event is the Royal Manitoba Winter Fair starting March 28th to April 2nd. Although a bit of a road trip, this event is the largest agricultural event in Western Canada, fun for the entire family! Expect to see world-class show jumping, heavy horse competitions, agricultural education programs, live entertainers, and over 300 Agricultural exhibits located at the Keystone Center in Brandon. Visit their website for more information! https://provincialexhibition.com/
This narrowed-down list features many activities from concerts to roundtrips, learning experiences at museums, and even outdoor activities! We hope you use this to help plan one of the best spring breaks ever, memorable for the whole family!
Follow our Community Board for more helpful tips and updates!
Your Thorwin Properties Team