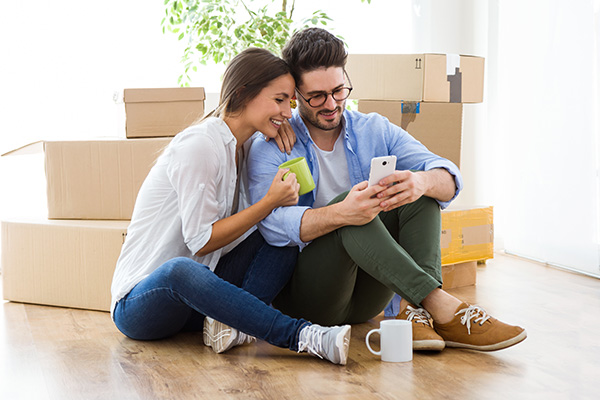 Renting an apartment home can be a challenge, especially if the apartment suite you want is in a popular neighbourhood. So, how can I increase my chances of getting my online application approved? Let's find out together.

1
First thing first, review your credit score. There is a wonderful app called Credit Karma (www.creditkarma.ca) and it's free to use. This innovative app will tell you your credit score, and even provide you with recommendations on how to increase and build your credit. Paying your bills on time and not maxing out your credit is how you can develop a good credit history. You will be surprised by how fast your credit score will improve if you follow these simple steps.

2
What about Cover Letter? Show your professionalism by preparing a cover letter for your landlord. It is an opportunity to share more details about your personality. It also shows how motivated you are to get a suite. Describe why you're a perfect fit for the apartment, share your history and reasons for renting and provide clarification regarding your application. Keep it short and professional.

3
Make sure you have all your documents in order. Please pay attention to all the requirements needed for your online application. Please make sure you have a copy of your photo identification, proof of income, three current bank statements, and any other documents needed. Not having all the necessary documents will delay the process for your online rental application.

4
Being a good candidate means being responsible financially and personally. References can positively affect your rental application. Who can be a reference? It can be your previous landlord or/and your current employer.

5
Make it to your scheduled apartment viewings on time. A late appearance creates a feeling that you are not responsible which can leave a first bad impression. If you are late – politely explain your reason for being late and apologize for the inconvenience — as you could be holding back someone else's appointment to see the apartment suite.

6
Renting with a pet can be challenging. Learn about your landlord's requirements: pet damage deposit, type of dog breed allowed, size restrictions, etc. Make sure your dog or cat has a good temperament, if your pet is noisy and barks a lot – that may affect your success in renting an apartment suite.

7
Your attitude matters. It is important to treat everyone with respect. That is the main rule for any business model. The way you talk, and act can either do you a favour or lower your chances to become the renter.
8
Cover all your bases and ask questions. Don't be afraid to ask and talk about home insurance, payment options, pet rules, and other topics. Everything related to the renting process is good for discussion, so you'd be sure that the unit is what you want and need.
9
Should you have a low credit score or no credit, I recommend asking a family or friend if they can be your co-signer. The co-signer will take full responsibility for the unit and pay any missed rent payments. Make sure your co-signer has good credit, otherwise your rental application will get denied.